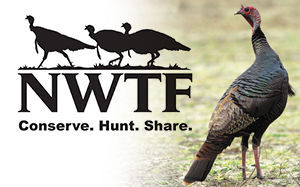 Pete Muller of the National Wild Turkey Federation joins the program and discusses the group's forthcoming virtual convention and how NWTF is making a huge difference in wildlife conservation throughout America by restoring turkeys into areas like East Texas and conserving hundreds of thousands of acres of habitat.
Subscribe to this podcast for regular updates.
Subscribe to the Higher Calling blog at www.highercalling.net by entering your email address at the subscribe prompt at the top right of the page. You can contact Chester Moore by emailing chester@chestermoore.com.